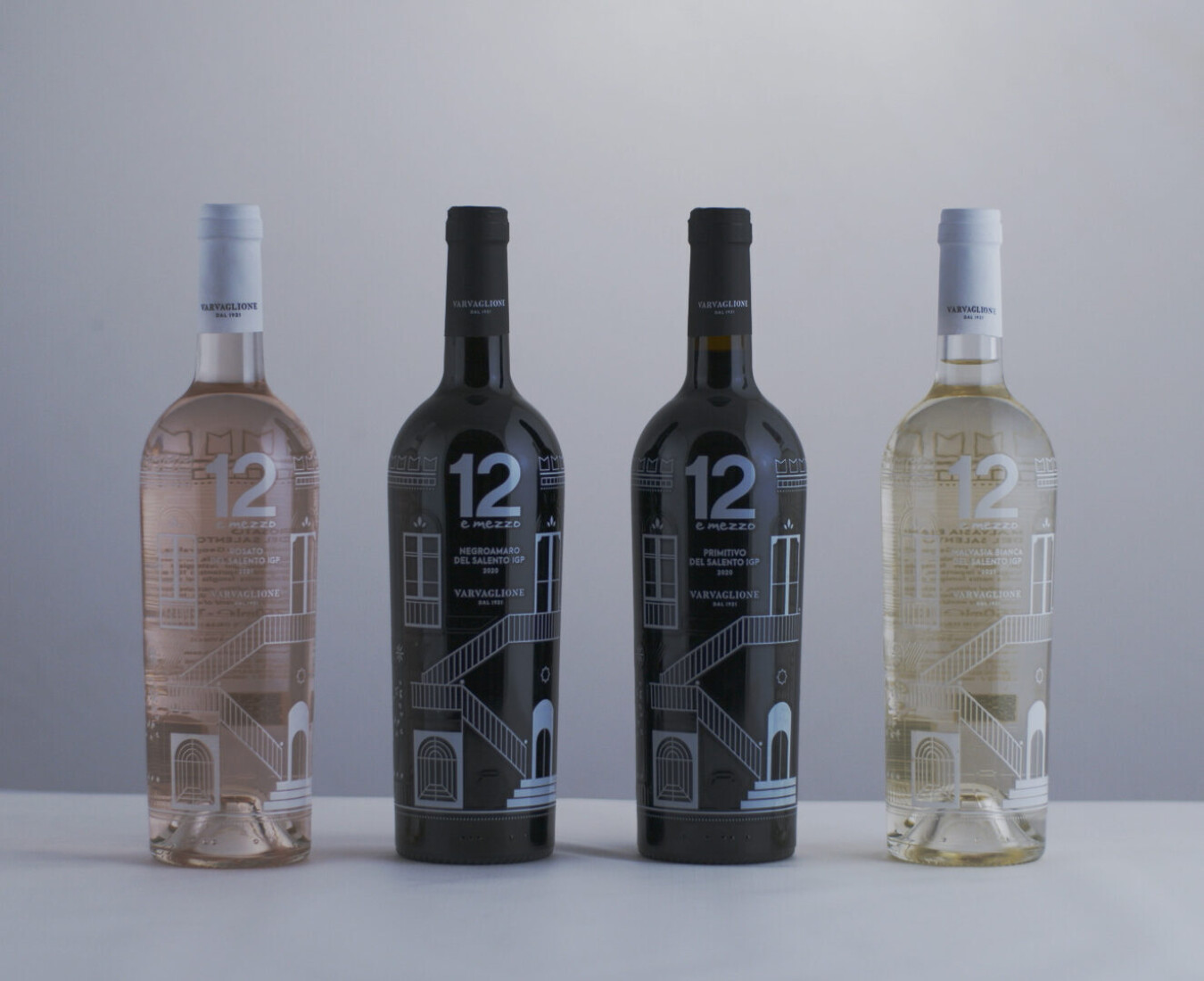 Varvaglione 12 e mezzo Wine Bottle is a Storytelling Masterpiece copy
Varvaglione is celebrating 10 years of its 12 e mezzo wine with a beautiful, innovative glass bottle that uses O-I : EXPRESSIONS' revolutionary 3D printed embossing.
There's no better way to celebrate an anniversary than with a special commemoration of the heart of a company. That's exactly what Varvaglione has done with their 12 e mezzo wine bottle. The brand celebrates its 10th anniversary this year, and Varvaglione has taken advantage of O-I : EXPRESSIONS' innovative capabilities to use the entire glass bottle as a canvas to tell the brand's story.
It was all made possible by O-I's revolutionary solution to creating customized, high-definition, 3D printed embossing through the capabilities of O-I : EXPRESSIONS. "Thanks to O-I technology, we were able to faithfully and precisely reproduce all the typical scallops of the Apulian farmhouse," says Marzia Varvaglione, Varvaglione Marketing Director. "We couldn't believe our eyes the precision and detail we were able to achieve."
The bottle showcases the farm that is the "heart of the company." Its striking decoration was printed completely digitally, with no need for a paper label, making the bottle even more sustainable. Pair that with a tactile, multi-sensory experience, and you have packaging worth celebrating. O-I : EXPRESSIONS is transforming packaging with its 3D printed embossing, and not just for the biggest beverage makers. Not only is it a revolutionary technology that provides 360-degree brand messaging, but it's completely accessible to smaller wineries, distilleries and breweries, allowing small businesses to express themselves through customization and showcase what they're passionate about.
Varvaglione 1921 has been making wine for generations, always evolving. The winery believes in innovation, combining tradition with modern methods. Through the years, 12 e mezzo has been known for its striking and beautiful wine bottle designs. Bold labels and beautiful shapes have enticed consumers since 2012 and this latest bottle is the icing on the celebratory cake.